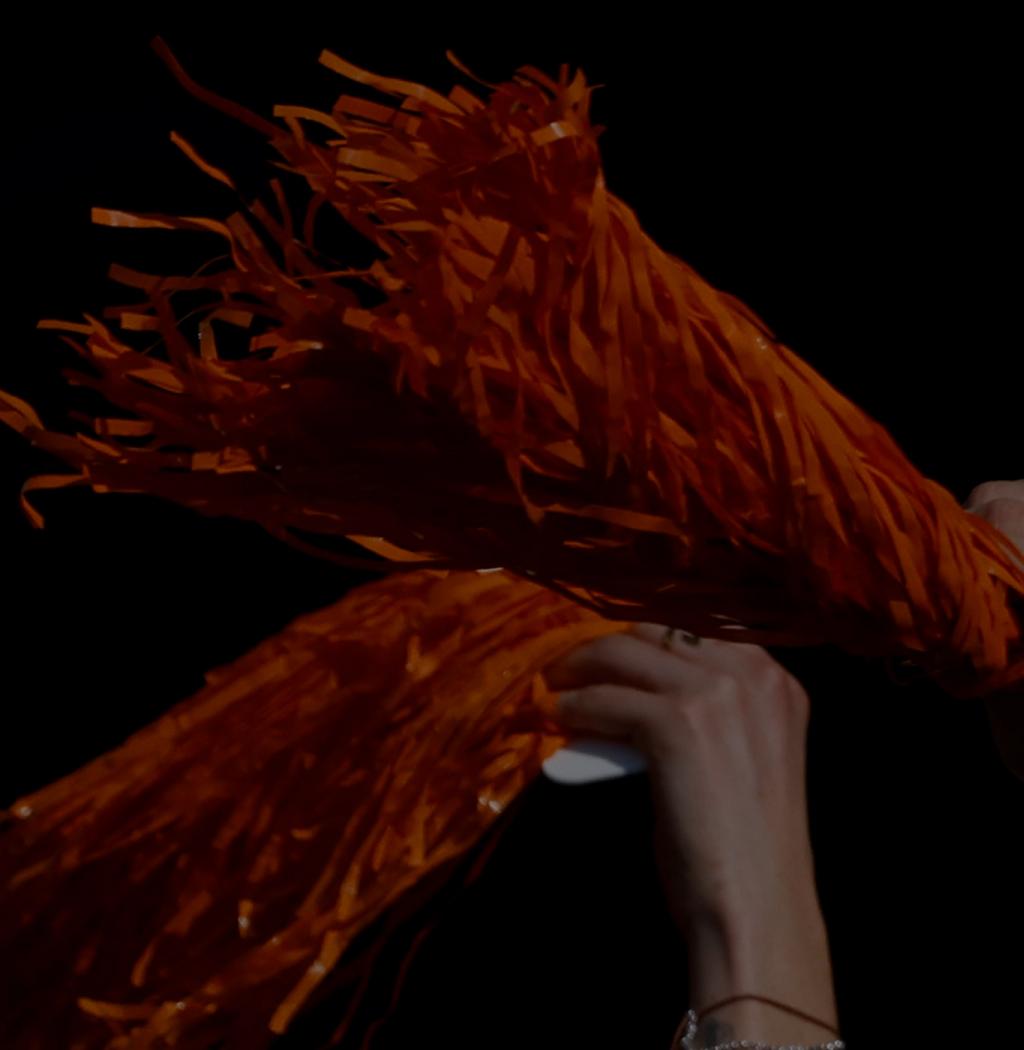 2022 Allocations

---
In 2022, the Cycle for Survival community raised $26 million for rare cancer research at MSK — bringing us to more than $324M since 2007.
2022 Research Programs
100% of all funds raised through Cycle for Survival go directly to rare cancer research at MSK, where world-leading experts in cancer research and clinical care collaborate to advance lifesaving breakthroughs that benefit people not only at MSK but around the world.
Each year, every dollar raised by the Cycle for Survival community is allocated just six months after the close of fundraising — an exceptionally rapid timeline that enables the acceleration of progress in discovery science, drug development, and technological innovation.
All programs highlighted below were identified, in close partnership with MSK leadership, as research priorities with great potential to advance the development of new, more effective treatments for rare cancers. These include several areas of translational research, which brings lab-based findings into the clinic in real time, as well as discovery science, which informs our foundational understanding of rare cancers, down to the individual cell.
Investigator-Initiated Trials Into Rare Cancers
$3.3 million
Scientists studying rare cancers often generate promising research leads but lack the resources and pharmaceutical industry support to test their findings in a clinical trial. This new fund will enable MSK investigators pursuing new therapeutic approaches for people with rare cancers to initiate and run their own clinical trials. A committee of departmental leaders, including Paul Sabbatini, MD, will oversee project selection and the allocation of funds, prioritizing projects with the greatest promise for treating rare cancers.
Dr. Sabbatini is Deputy Physician-in-Chief for Clinical Research.
---
MSK Kids
$3.3 million
All pediatric cancers are rare cancers, and Cycle for Survival is proud to support MSK Kids, MSK's pediatric cancer program and the largest such program in the country. Led by Andrew Kung, MD, PhD, MSK Kids is home to a dedicated team of clinicians and scientists who are working to gain a deeper understanding of pediatric cancers and develop more effective, less toxic treatments. In 2021, MSK founded the Tow Center for Developmental Oncology (TCDO), a translational research hub within MSK Kids that aims to discover and address the distinct causes of cancer in children and young adults. Cycle for Survival funding was integral to the launch of the TCDO, and ongoing support from the program is powering new lifesaving breakthroughs.
Dr. Kung is Chair of the Department of Pediatrics and Lila Acheson Wallace Chair for Pediatric Research.
---
Pathology and the Human Oncology Pathogenesis Program
$2.3 million
The Human Oncology and Pathogenesis Program (HOPP) is MSK's hallmark translational research program. Uniting brilliant MSK physicians and scientists who have one foot in the laboratory and the other in the clinic, HOPP serves as a rapid incubator for cancer-fighting strategies. Kojo Elenitoba-Johnson, MD, and Megan Lim, MD, PhD, are leading investigations into some of the rarest forms of lymphomas, aiming to uncover how the genomic changes associated with these diseases drive the origin and progression of cancer. Their findings will inform the development of new biomarkers for cancer detection and novel treatments that stand to influence care for lymphoma as well as other rare cancers.
Dr. Elenitoba-Johnson is Chair of the Department of Pathology and Laboratory Medicine and a Member of HOPP. Dr. Lim is an Attending Pathologist in the Hematopathology Service and Director of the Lymphoma Translational Research Program.
---
Cancer Biology and Genetics Program
$1.7 million
The Cancer Biology and Genetics (CBG) Program at the Sloan Kettering Institute (SKI) brings together experts across cancer science to discover how variations in cell processes caused by DNA mutations contribute to tumor growth. Using tools like MSK-IMPACT®, a tumor-sequencing test that identifies mutations in 505 cancer-associated genes and has been used to analyze more than 100,000 tumor samples, doctors identify vulnerabilities within cancers and design tailored therapies to treat many types of the disease. Scott Lowe, PhD, Robert Benezra, PhD, and Luis Parada, PhD, are leveraging the resources of this collaborative program to study the biology and genetics of tumor formation and metastasis.
Dr. Lowe is Chair of the CBG Program at SKI, Chair of the Geoffrey Beene Cancer Research Center at MSK, and Geoffrey Beene Chair. Dr. Benezra is Deputy Director for Core Technologies at SKI and Laura and Christopher Pucillo Chair in Metastasis Research. Dr. Parada is Director of the Brain Tumor Center at MSK and Albert C. Foster Chair.
---
Sarcoma
$1.7 million
MSK's Sarcoma Medical Oncology Service is one of the world's largest and most productive programs devoted to treating and finding new therapies for sarcoma, a group of more than 80 subtypes of cancer that originate in the bones or soft tissues and most often affect adolescents and young adults. At the helm of the service is William Tap, MD, who, in collaboration with colleagues, oversees dozens of clinical trials testing novel approaches to treating sarcoma and refining methods for determining which patients are best suited to a particular therapy.
Dr. Tap is Chief of the Sarcoma Medical Oncology Service.
---
Developmental Biology Program
$1.5 million
Studying how cells form healthy tissues and organs gives researchers key insights into rare tumor development. Recent advances in microscopic imaging are allowing scientists to visualize tissues at a greater resolution than ever before. Anna-Katerina Hadjantonakis, PhD, Alexandra Joyner, PhD, and colleagues are using light sheet fluorescence microscopy and other forms of high-resolution imaging to track the development of distinct cellular populations. Observing how cells organize and repair damage or form tumors in real time helps scientists understand how cellular processes go awry in cancer, and how to devise new strategies to halt the progression of disease.
Dr. Hadjantonakis is Chair of the Developmental Biology Program at the Sloan Kettering Institute (SKI) and Alfred P. Sloan Chair. Dr. Joyner is a Member of the Developmental Biology Program at SKI and Courtney Steel Chair.
---
Epigenetics Research Innovation Lab
$1.5 million
Epigenetics allows the cell to regulate which genes are switched on and off without changing its DNA sequence. Certain mutations, age, and environmental factors — such as diet, exercise, drugs, and chemicals — can all affect how genes are controlled and expressed. These changes can result in disease, and abnormal or disrupted epigenetic processes are implicated in most types of cancer, including rare forms. Epigenetics holds valuable information about the potential causes of cancer and can be used to identify therapeutic targets, which is the first step in drug development.
MSK's Center for Epigenetics Research (CER) was established in 2015, and Cycle for Survival has been proud to support the initiative since its launch. The Epigenetics Innovation Lab was created within CER to determine how epigenetic aberrations contribute to the development and progression of cancer. Under the direction of Iestyn Whitehouse, PhD, scientists in the Epigenetics Innovation Lab are developing technologies to study cancer-associated epigenetic changes with the hope of discovering new treatments for people with a rare cancer.
Dr. Whitehouse is Director of the CER.
---
Lipidomics
$1.2 million
Lipids, a group of molecules that includes oils and fat, are essential to cell survival and play key roles in metabolism and cell structure and proliferation. Lipidomics is an emerging field of analytics focused on the study of the structure and function of all lipid molecules within an organism and how they functionally interact with other lipids, proteins, and metabolites. Robert Farese, Jr., MD, and Tobias Walther, PhD, have made field-changing discoveries about how lipids, such as triglycerides, are synthesized and stored within cells. Their research has illuminated the complex machinery that orchestrates the normal production and use of lipid molecules and is examining how lipid metabolism may go awry in rare cancers.
Dr. Farese is a Member of the Cell Biology Program at the Sloan Kettering Institute (SKI) and Alfred P. Sloan Chair. Dr. Walther is Chair of the Cell Biology Program at SKI and Enid A. Haupt Chair in Cell Biology.
Molecular Pharmacology Program
$1 million
Discovering rare cancer drugs is an exploratory process. The Molecular Pharmacology Program at the Sloan Kettering Institute (SKI) unites investigators from different fields to study how drugs interact with cancer cells and to fast-track the development of diagnostics and therapies for people with cancer. Cycle for Survival is proud to support program researchers including Michael Kharas, PhD, a cancer biologist who is devising methods for blocking cancer cells' ability to make proteins, and David Scheinberg, MD, PhD, a physician-scientist who specializes in the development of immunotherapies aimed at new targets within cancer cells.
Dr. Kharas is a Member of the Molecular Pharmacology Program at SKI. Dr. Scheinberg is Chairman of the Experimental Therapeutics Center, Deputy Director for Therapeutic Discovery at SKI, and Vincent Astor Chair.
---
SKI Laboratory Investments in Rare Cancers
$1 million
Each year, the Sloan Kettering Institute (SKI) research teams are invited to apply for funds to purchase lab equipment that will enhance rare cancer research. Following a committee review, one large investment that has the potential to significantly boost research capabilities is approved. This year, Cycle for Survival will enable SKI's Integrated Genomics Operation, which is led by Neeman Mohibullah, PhD, to acquire a NovaSeq X Plus, a remarkable instrument that can perform a wide range of genome sequencing tasks with high accuracy and at a much larger scale and lower cost than earlier technologies. This includes bulk and single-cell whole-genome sequencing, whole-exome sequencing, bulk and single-cell RNA sequencing, spatial transcriptomics, and more.
Dr. Mohibullah is Director of the Integrated Genomics Operation.
---
Pancreatic Cancer Research Collaborations
$830,000
Pancreatic cancer is difficult to diagnose early, often inoperable, and resists most treatment. Doctors and scientists at MSK's David M. Rubenstein Center for Pancreatic Cancer Research are tackling these challenges through collaborative investigations within MSK and with partner institutions that are yielding new insights and promising approaches for managing this disease. Cancer biologist Mara Sherman, PhD, is exploring how pancreatic tumors interact with the cells that surround them, the goal being to learn how to manipulate the tumor microenvironment to make pancreatic cancer more sensitive to treatment.
Dr. Sherman is a Lab Head in the Cancer Biology and Genetics Program at the Sloan Kettering Institute.
---
Molecular Biology Program
$800,000
The mission of the Molecular Biology Program at the Sloan Kettering Institute (SKI) is to understand how an organism's ability to repair damage to its own DNA correlates with the development or progression of cancer. Under the leadership of John Petrini, PhD, SKI scientists are investigating DNA-repair pathways to shed light on cancer at the molecular level and discover new treatments that can target the processes that allow cells to sense DNA damage and respond to it.
Dr. Petrini is Chair of the Molecular Biology Program at SKI, Director of the Functional Genomics Initiative at MSK, and Paul A. Marks Chair in Molecular Cell Biology.
---
The 2022 Innovators Challenge: Theranostics
$1 million
Combining therapeutics and diagnostics, theranostics pairs imaging techniques with radiation therapy to allow doctors to visualize and treat cancer simultaneously. Jason Lewis, PhD, and Lisa Bodei, MD, PhD, have led MSK's efforts to develop this precisely targeted form of cancer treatment, which spares healthy tissue and often has minimal side effects. Theranostic approaches have been remarkably effective for stabilizing or even eradicating cancers that resist other treatments, including rare cancers that have no other treatment options.
Dr. Lewis is Chief of the Radiochemistry and Imaging Sciences Service, Vice Chair for Research in the Department of Radiology, and Emily Tow Chair in Oncology. Dr. Bodei is Director of Targeted Radionuclide Therapy.
---
Equinox Innovation Initiative (Grants Program)
$2.5 million
The Equinox Innovation Initiative, named in honor of Cycle for Survival's founding partner, fuels game-changing rare cancer research that embodies the spirit of Equinox. These coveted grants are awarded to MSK physicians and scientists annually through a highly competitive process and enable them to pursue leading-edge research with speed and agility.
Congratulations to our 2022 EII grant awardees: Adam Schmitt, MD;* Anthony Daniyan, MD; Luis Diaz Jr., MD; Kevin Soares, MD; Prasad Jallepalli, MD, PhD; and Andrea Ventura, MD, PhD.
*Linn Family Grantee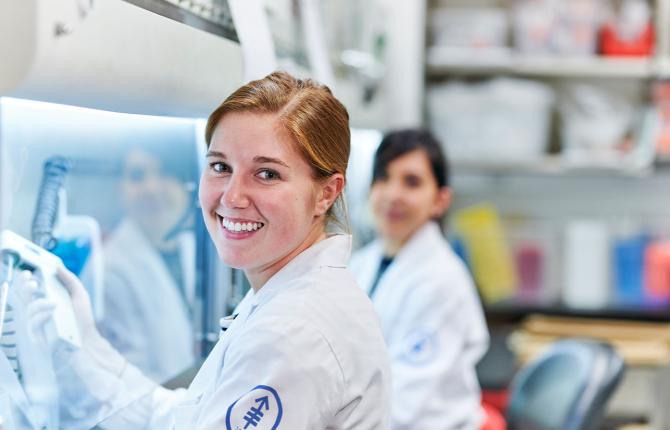 Team-Designated Support
$2.4 million
Cycle for Survival is proud to support a wide range of rare cancer research initiatives that have the potential to transform bold ideas into lifesaving breakthroughs. Each project that Cycle for Survival funds empowers progress toward new and more effective ways to diagnose, treat, and cure people with a rare cancer.
Share Your Impact
Use the images below to let your friends and family know about the rare cancer research supported by 2022 Cycle for Survival funding. Share a post on social media or send your donors an email to thank them for their support!