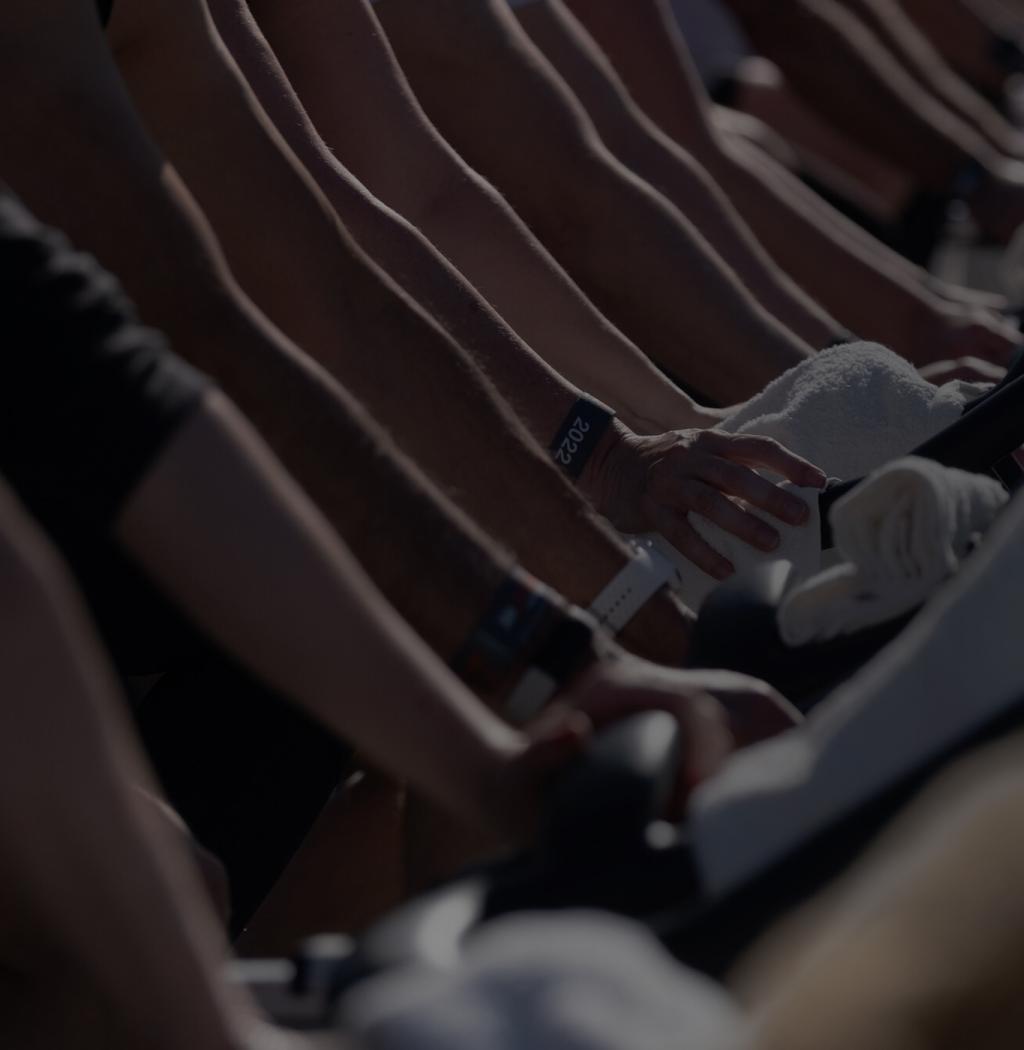 2023 Team Captain

---
Rally your friends, family, and colleagues to join you in the fight to beat rare cancers.
Start a Team
What to Expect as a Team Captain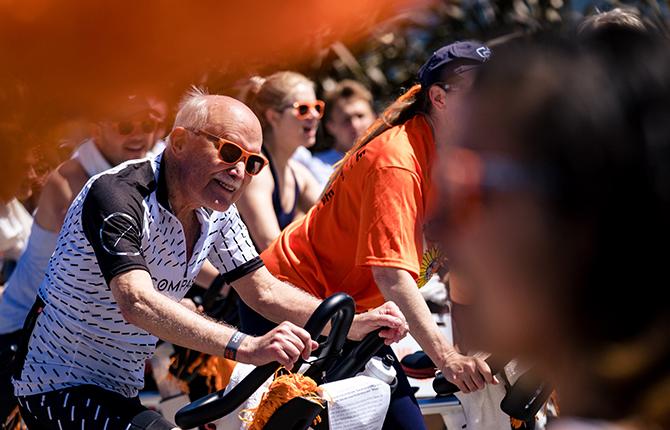 Riding in person?
Once you register your team, start filling it with riders! Each bike you register can accommodate four to eight people, who will ride, relay-style, for four 50-minute sessions. Each rider will have an individual fundraising page, and your team will have a team fundraising page, which will present your team's total collective fundraising. We are excited to host another year of outdoor events, with select opportunities to ride indoors.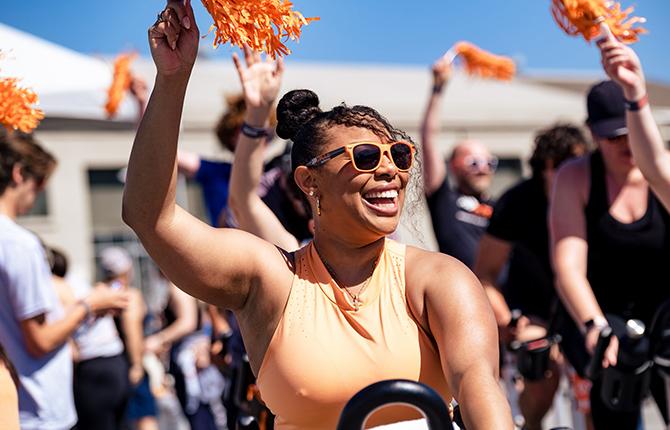 Can't join in person?
Join this year's virtual event on Saturday, April 15, 2023. From 12 p.m. to 4 p.m. ET, you'll be able to access a live cycling experience on the Equinox+ app. The day's classes will be recorded and will be accessible following the event. You can participate as part of a team or sign up as an individual.
Fundraising pages will close on June 15, 2023.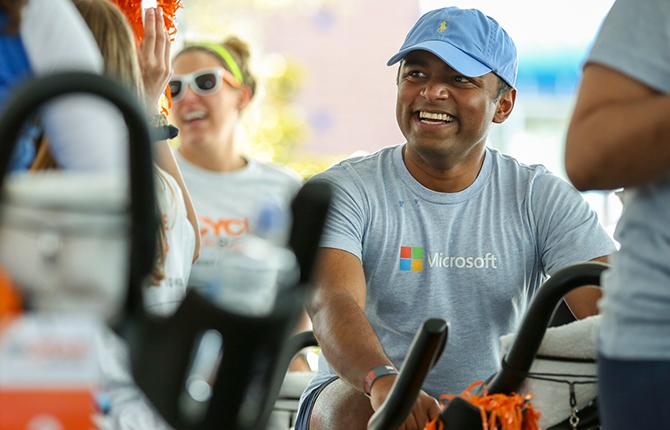 Through your fundraising efforts, you can earn team and individual Cycle for Survival gear, plus other exciting benefits! You'll also have access to monthly matches and challenges to help you reach — or exceed — your goals.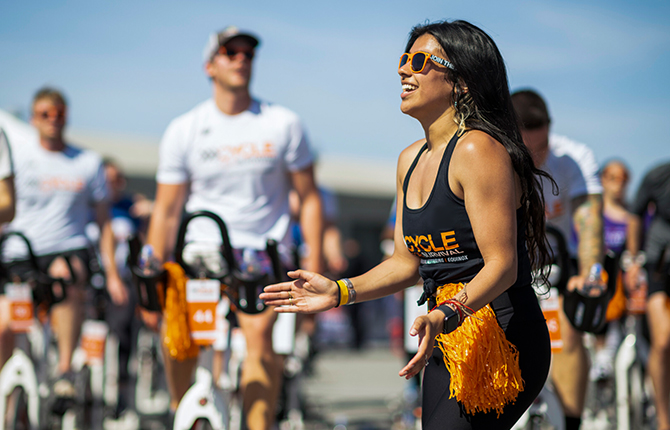 You'll also be invited to virtual community conversations. These will range from impact updates from MSK doctors to opportunities to connect with other Cycle for Survival supporters, among other engaging programming.
---
And there's so much more!
Bringing everyone in this movement together for powerful, rewarding, and safe experiences is our priority as we fight to beat rare cancers in 2023.
Exclusive Gear and Opportunities
Anyone who attends an in-person ride will receive a Cycle for Survival T-shirt at the event.
Want to make team shirts for you and your teammates? When you use code "cycleforsurvival2023" on Custom Ink, 10% of sale proceeds will go to Cycle for Survival (up to $20,000).
---
Thanks to Vuori — the Official Performance Apparel Sponsor of Cycle for Survival, — you will receive the following, depending on your team's total fundraising amount.* If your team raises:
$5,000 to $9,999 per bike, you and your teammates will each receive a knit beanie.
$10,000 to $24,999 per bike, you and your teammates will each receive shorts, joggers, or leggings.
More than $25,000 per bike, you and your teammates will each receive a sherpa jacket or sweatshirt.
Plus, anyone who individually raises $4,000 or more will receive a Cycle for Survival cinch bag!
*Extreme riders who raise $5,000, $10,000, or $25,000 will also be eligible for the team gear. Availability may vary by event location. One item per eligible participant.