Introducing: The Innovators Challenge
Between January 5 and February 4, 2022, we're raising $1 million to fund theranostics at Memorial Sloan Kettering Cancer Center (MSK).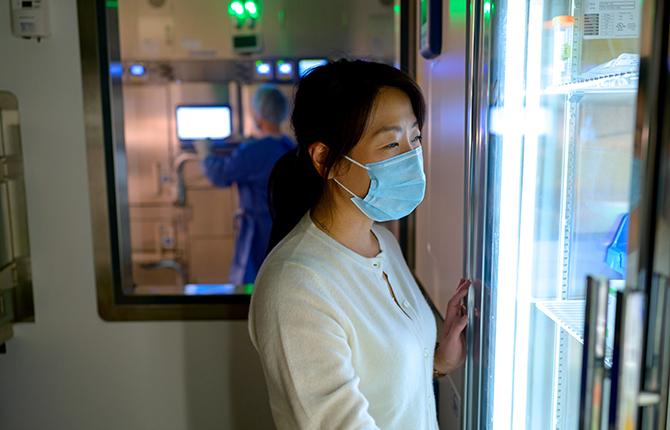 What Is Theranostics?
A novel approach to cancer treatment that harnesses the power of unique radioactive compounds to deliver therapeutics at the point of diagnosis. In early clinical trials, this treatment method, which combines one radioactive drug to identify tumor cells with another to kill them, has produced outstanding results for people who have otherwise exhausted their treatment options. This approach holds great promise for almost every form of the disease — including rare forms — and has the potential to transform cancer care.
Theranostics at MSK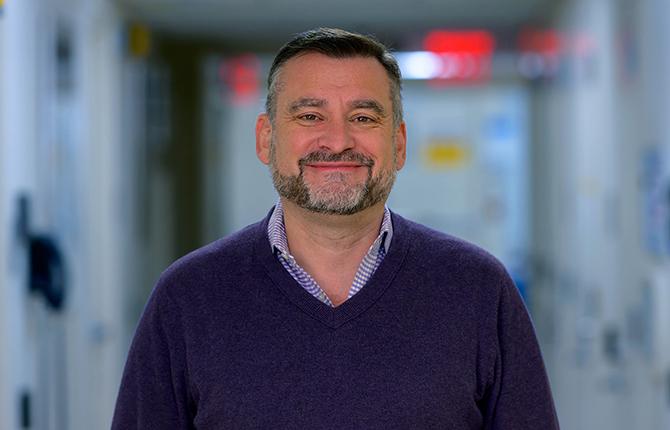 Transformative Care With Global Impact
Dr. Bodei and Dr. Lewis are close collaborators whose combined expertise in clinical practice and basic science are foundational to MSK's leadership in theranostics. Their partnership makes it possible to take lab-based discoveries and deliver them immediately to people who need new and better treatment options. This process, known as translational research, is especially important for people with a rare cancer who too often lack established treatment protocols or dedicated clinical trials.
What You'll Fund
The $1 million raised through the 2022 Innovators Challenge will help make theranostics more accessible and elevate this lifesaving treatment option to a new standard of care. Your support will allow MSK to establish a multi-year fellowship under Dr. Bodei and Dr. Lewis, secure state-of-the-art equipment to expedite translational research, and could jumpstart the FDA approval process. As global leaders in theranostics, MSK is in a unique position to help bring this technology to more people worldwide.
See Your Name in an MSK Lab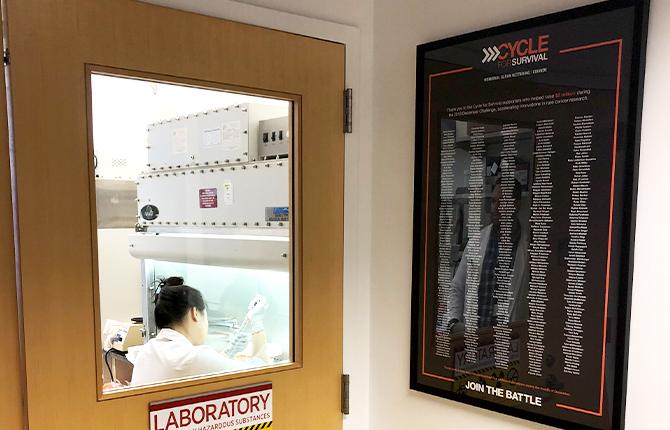 How It Works
Are you registered for a 2022 outdoor ride, virtual event, or Fundraise Your Way program? You can take part in the Innovators Challenge and get your name or your team's name displayed on an exclusive Cycle for Survival poster in an MSK lab.
Register four riders per bike by February 4 to have your team's name featured.
Receive donations from three people between January 5 and February 4 and your name will be featured.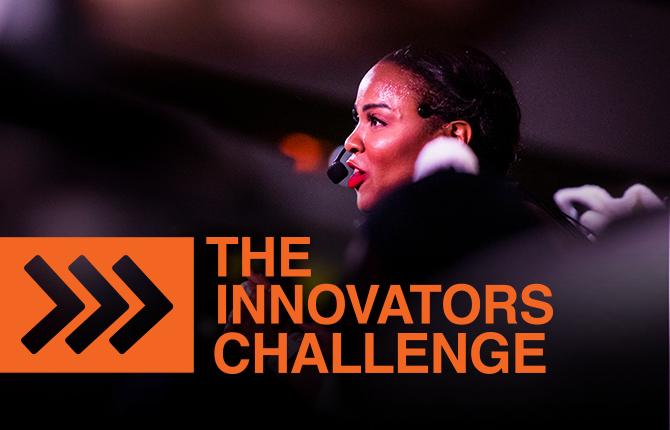 Spread the Word
Use this resource to let your supporters know about the Innovators Challenge and how they can help accelerate lifesaving rare cancer research and treatments by raising $1 million for theranostics at MSK. Download below and include in your emails or share on social media.