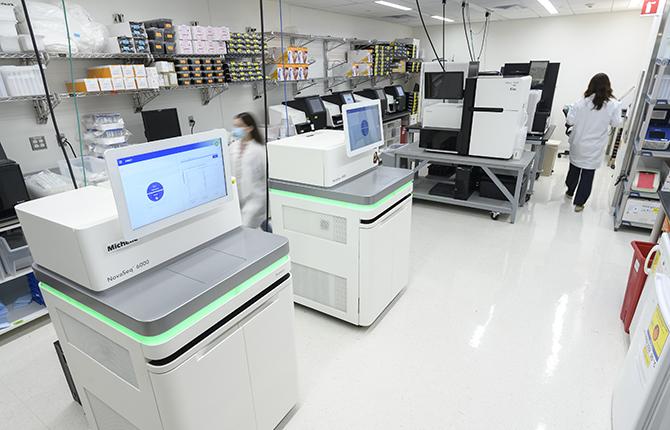 What Is Single-Cell Analytics?
Studying individual cells at the molecular level is fundamental to understanding cancer biology. Knowledge of how cells behave, as well as how they interact with their surrounding environment, is key to unlocking insights about cancer development and progression.
With incredibly powerful technology, we can analyze the genomic information in thousands of individual cells at a time to reveal an unprecedented amount of data, paving the way for new and more effective cancer treatments.
The Single-Cell Analytics Innovation Lab at MSK
The Single-Cell Analytics Innovation Lab (SAIL) at MSK implements, develops, and tests the latest and most advanced molecular-profiling technologies and data analysis methods. Part of MSK's Alan and Sandra Gerry Metastasis and Tumor Ecosystems Center, SAIL supports discovery science and translational research in more than 80 labs across MSK. SAIL researchers contributed to the Human Tumor Atlas Network, a National Cancer Institute–funded Cancer MoonshotSM initiative.
In addition, SAIL hosts a dedicated computational team that tests and applies algorithmic tools such as artificial intelligence and machine learning to help manage the unparalleled volume of clinical data that flows into MSK labs.
SAIL at MSK is led by Dana Pe'er, PhD, and Ronan Chaligné, PhD.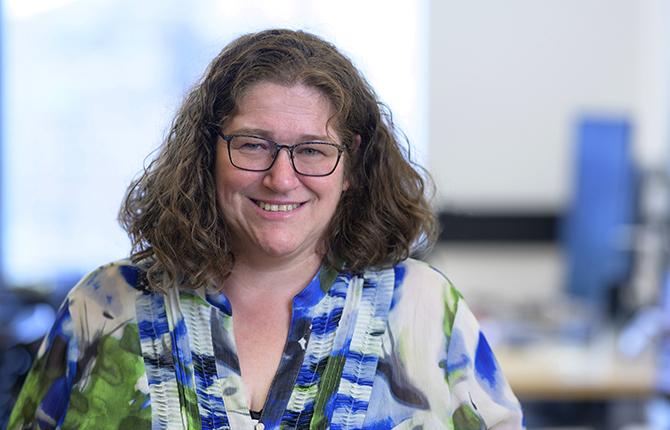 Dana Pe'er, PhD
Dr. Pe'er is Chair of the Computational and Systems Biology Program at the Sloan Kettering Institute, Scientific Director of the Alan and Sandra Gerry Metastasis and Tumor Ecosystems Center, and Alan and Sandra Gerry Chair. In 2021, she was named a Howard Hughes Medical Institute Investigator.
The Impact of SAIL on Rare Cancer Research
Powerful technologies are providing scientists with an unprecedented ability to observe and monitor individual cells in complex tissues, including the tumors of people with a rare cancer. In particular, multiplexed imaging is emerging as a promising form of single-cell analysis that has the potential to help us understand how rare cancers develop and spread, and why some grow resistant to treatment. By giving scientists a way to view several biomarkers and pathways in a cell at once, multiplexed imaging yields far more information than studying these characteristics in isolation. The results offer a more holistic picture of tumor cells — which is pivotal to finding new therapeutic targets for rare cancers.
What You'll Fund
The $1 million from the 2023 Innovators Challenge will allow SAIL to expand its development of new single-cell analytic tools and more broadly implement existing methods, including multiplexed imaging, to advance rare cancer research across several MSK labs. This funding will help SAIL propel rare cancer research at MSK and accelerate the development of new and more effective treatments.
See Your Name in an MSK Lab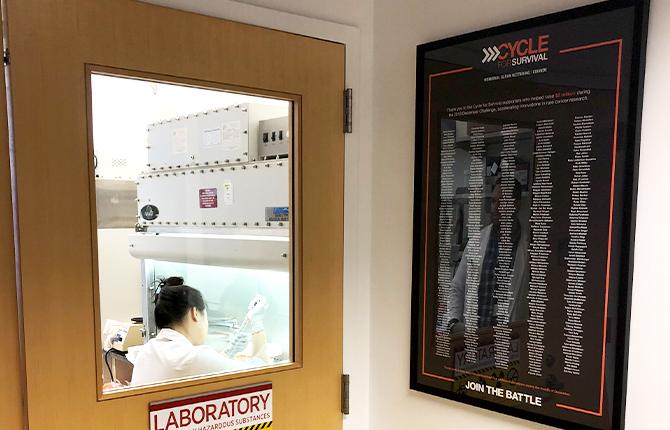 How It Works
Take part in the Innovators Challenge and get your name in an MSK lab! 
Anyone who donates to Cycle for Survival on World Cancer Day (February 4) in 2023 will have their name added to an exclusive poster that will be hung in a SAIL lab at MSK.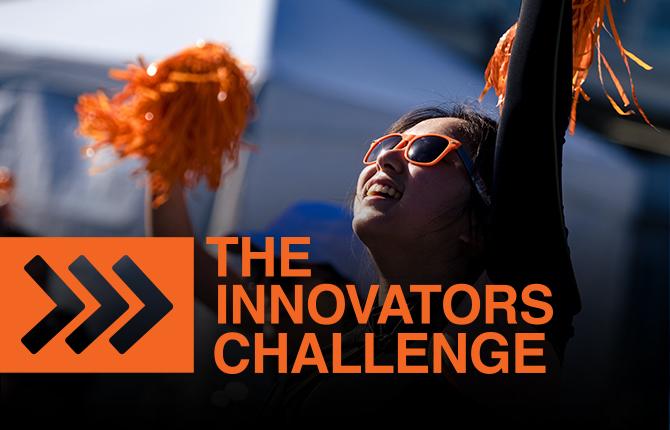 Spread the Word
Use this resource to let your supporters know about the Innovators Challenge and how they can help accelerate lifesaving rare cancer research and treatments by raising $1 million for SAIL at MSK. Download below and include in your emails or share on social media.