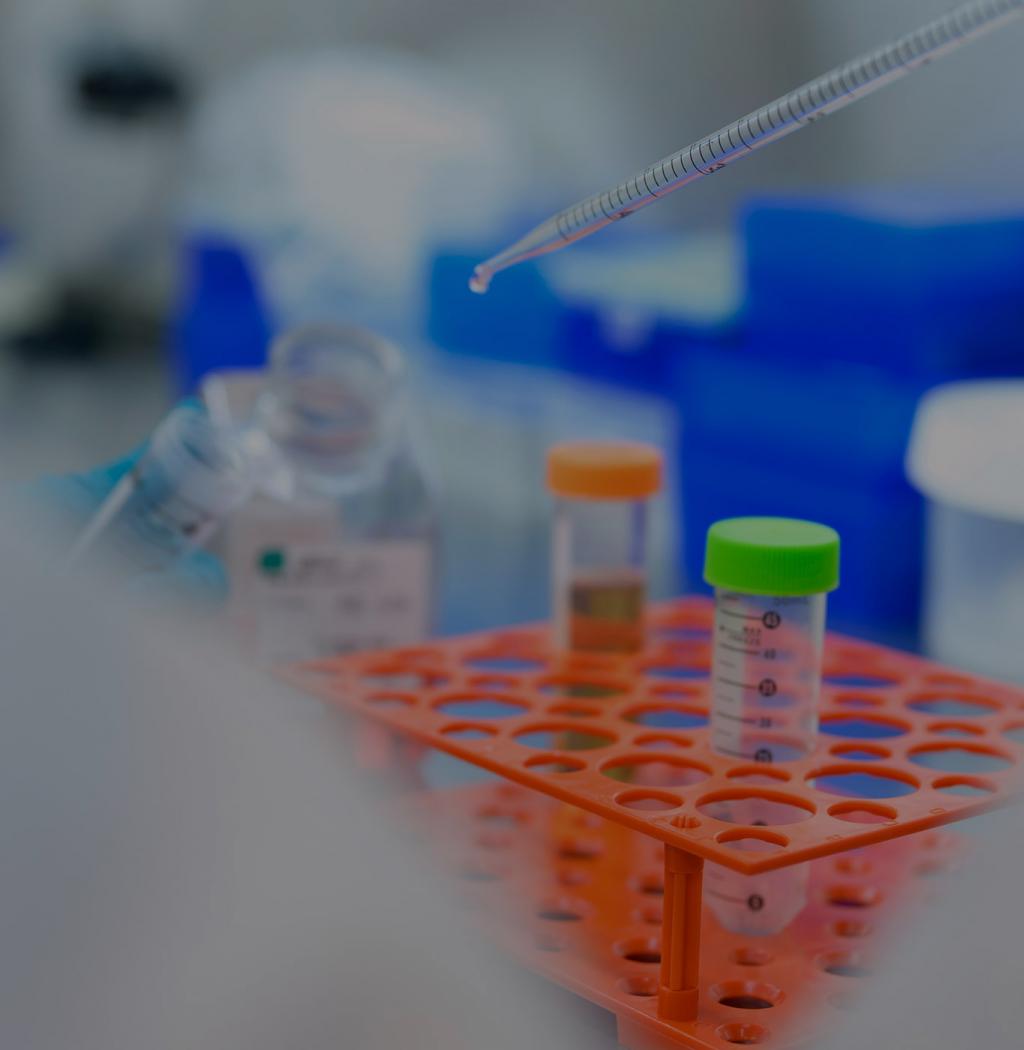 Fueling Breakthroughs Since 2007

---
With more than $316M raised for rare cancer research and clinical trials at MSK, this community continues to save lives around the world.
See Your Impact
Annual Funding Allocations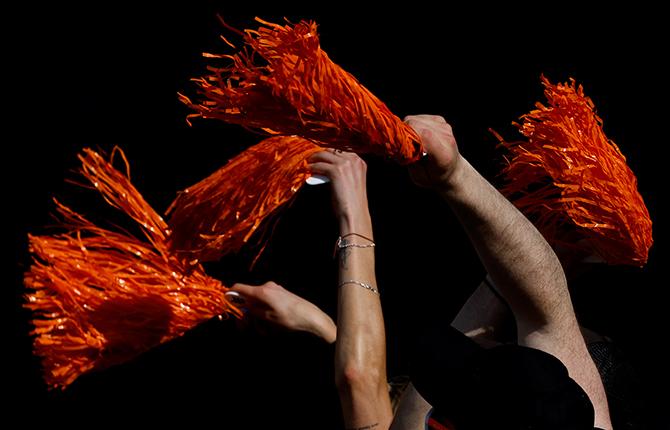 $26 Million Raised in 2022
Every dollar has now been allocated to rare cancer research at MSK.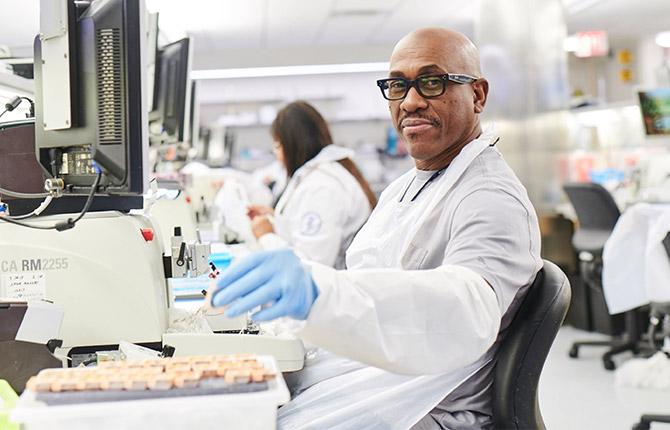 Next Generation Tumor Sequencing
Cycle for Survival funding has been crucial to the development and clinical use of MSK-IMPACT™. This powerful diagnostic tool was approved by the FDA in 2017 and analyzes tumors for 505 genes known to play a critical role in both rare and common cancers, helping doctors match patients to the treatments and clinical trials that will most effectively target their disease.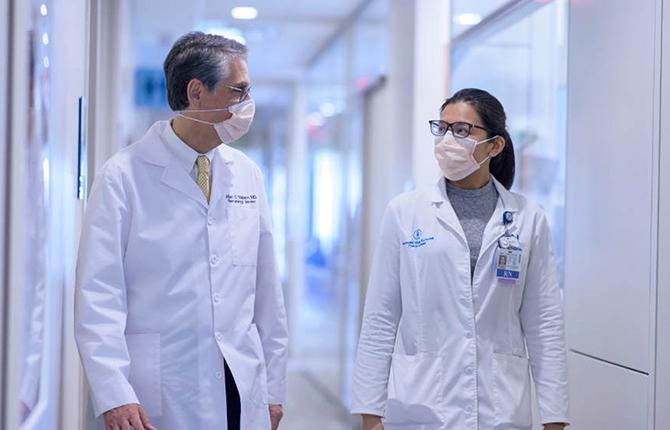 Increasing Life Expectancy for People With Melanoma
In 2000, the average life expectancy for people with metastatic melanoma was seven months. Now, thanks to research and clinical trials supported by Cycle for Survival, median life expectancy has increased to over five years — and counting.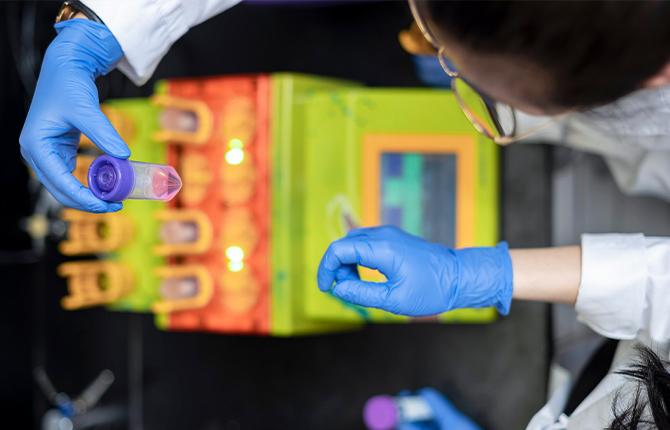 Pioneering Cancer Drugs
In 2018, the FDA approved larotrectinib to treat cancers caused by a specific genetic mutation called a TRK fusion. This was the first time a drug received an initial approval based on a mutation type rather than where in the body a tumor originates. MSK led its development, and Cycle for Survival funds supported the research.
MSK is on a mission to sequence all people with cancer who could benefit from precision medicine by offering free genomic tumor testing via MSK-IMPACT™ to patients with select rare cancers, including pediatric cancers. Funding from Cycle for Survival is helping make this possible through the Make-an-IMPACT initiative.
---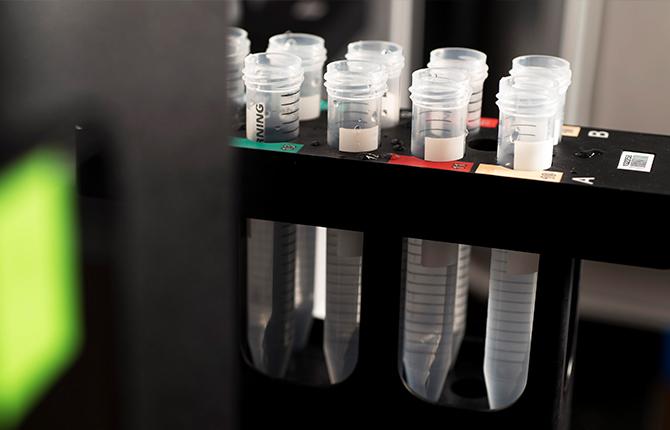 Less Invasive, More Powerful Diagnostics
Traditional biopsies are surgical procedures; they are invasive and not always comprehensive. In June 2019, MSK launched MSK-ACCESS, a revolutionary liquid biopsy that sequences 129 cancer-associated genes using a simple blood draw. Developed within the Marie-Josée and Henry R. Kravis Center for Molecular Oncology with major support from Cycle for Survival, MSK-ACCESS provides a unique, noninvasive way to diagnose cancer and guide treatment decisions.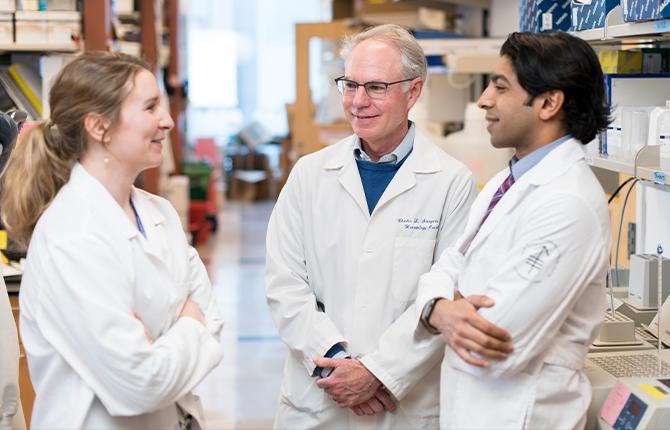 Bridging the Gap Between Research and Treatment
The Human Oncology and Pathogenesis Program (HOPP) is MSK's hallmark translational research program: a collaborative hub that bridges discoveries made in the lab with clinical research, leading to new and improved treatments for cancer. Cycle for Survival support has been vital to the success of this multidisciplinary initiative. By bringing together a brilliant collective of MSK physicians and scientists who have one foot in the laboratory and the other in the clinic, HOPP serves as a unique and rapid incubator for innovative cancer-fighting strategies. Dr. Charles Sawyers leads the program, which focuses on developing novel cancer therapies, often for people who don't yet have effective treatments.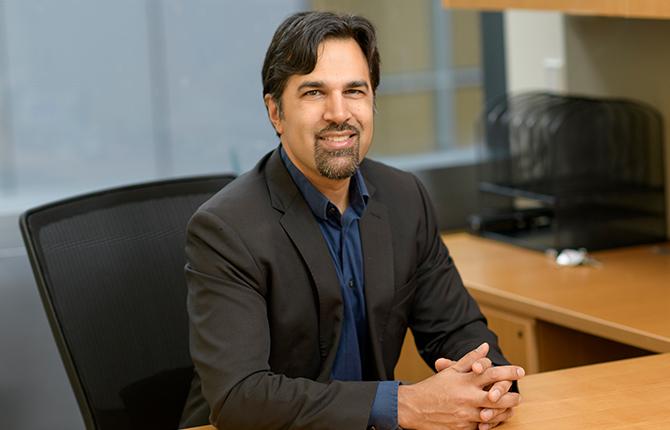 Harnessing Data to Outsmart Cancer
Computational oncology is a burgeoning field within cancer research in which scientists use clinical and molecular data gathered over time to predict how cancer will respond to different treatments. This valuable information can guide treatment decisions that provide patients with the most effective route to attack their disease. Home to one of the largest data sets anywhere, MSK's Computational Oncology program is led by Dr. Sohrab Shah. His team is working on ways to analyze and interpret this information, with the goal of yielding advanced insights to improve patient care. Cycle for Survival is powering this program.
As a leader in precision medicine, MSK established the Precision Pathology Biobanking Center to serve as a hub for collecting, analyzing, and cataloging patient samples, which is especially important for rare cancers as clinical trial data is often limited or doesn't exist. This information helps doctors make more-precise treatment decisions for people with rare cancers.
---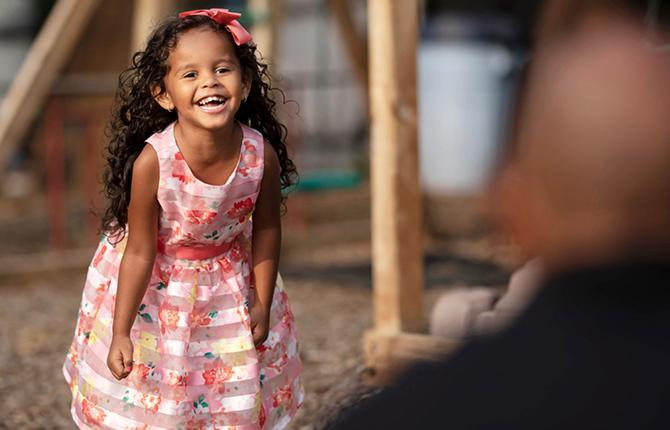 Ensuring Better Futures for the Youngest Cancer Patients
All pediatric cancers are considered rare cancers, and research is extremely underfunded. That's why Cycle for Survival is proud to fuel pediatric cancer research led by MSK Kids — where more children, teens, and young adults with cancer are treated than any other hospital in the United States. MSK Kids is home to a specialized precision oncology program singularly focused on childhood cancers, promising to deliver targeted therapies that come with fewer side effects to kids with cancer.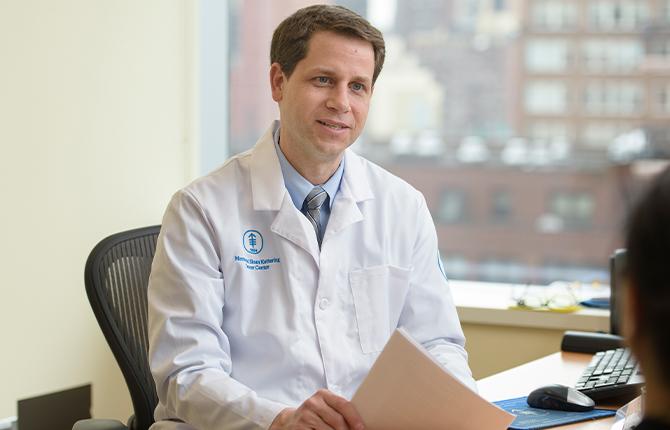 A World-Renowned Sarcoma Program
The Sarcoma Medical Oncology Service, led by Dr. William Tap, works to improve outcomes for people facing this challenging disease. Cycle for Survival has helped build the world's largest immunotherapy program dedicated to sarcoma, rapidly growing an arsenal of options to combat these 70-plus complex diseases known to resist treatment. This includes nearly 20 clinical trials to test novel strategies, as well as studies of ways to manipulate how drugs work and predict if a therapy will be effective for a patient before it's even prescribed.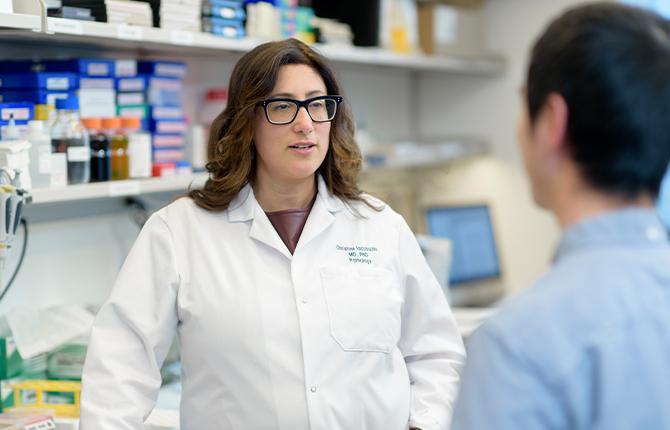 Pancreatic Cancer
Pancreatic cancer is an aggressive disease that is difficult to detect in its early stages — it is often caught only after it has spread and is already inoperable. The mission of the David M. Rubenstein Center for Pancreatic Cancer Research is to pursue groundbreaking research focused on early detection methods, prevention, immunotherapy strategies, and genetic sequencing of this complex and challenging disease. Led by Dr. Christine Iacobuzio-Donahue, the center continues to pioneer patient-specific cancer models for personalized medicine, as well as study the genetic changes in pancreatic cancer cells that cause resistance to chemotherapy.
Cycle for Survival funding has played a key role in the launch and continued use of MSK-IMPACT™ as a groundbreaking diagnostic and research tool. Since it was first introduced in 2014, Dr. David Solit and his team have sequenced more than 50,000 tumors using MSK-IMPACT.
---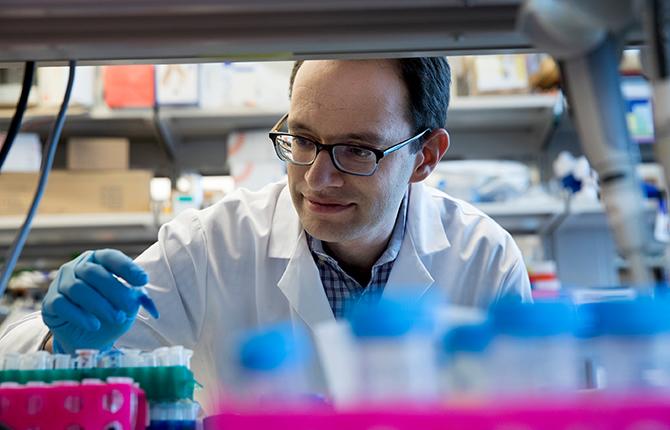 The World's Tiniest Cancer Warriors
The spread of cancer can be lethal, but the treatment of metastasis can be both difficult and toxic. Cycle for Survival supports the lab of Dr. Daniel Heller, whose work led to the use of nanoparticles as the tiniest cancer fighters in the world, delivering drugs directly to tumors without harming the rest of the body. Researchers are using this fascinating new technology to target cancers, sparing patients from the potentially harmful effects of chemotherapy. They are exploring drug combinations and developing nanomedicines to help people with head and neck cancers, as well as other metastatic cancers.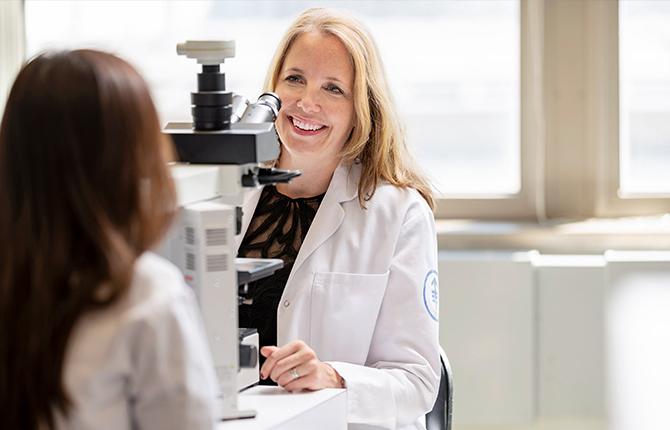 Using Cancer Genetics to Spare Patients from Unnecessary Treatments
In recent years, advances in research and genomic testing have uncovered important information that allows doctors to identify different variations of cancer — an ability that is crucial to guiding individualized treatment. An MSK team led by Dr. Britta Weigelt has found a genetic change that can help diagnose sclerosing stromal tumor (SST), an extremely rare ovarian tumor. Often misdiagnosed as cancer, SSTs are actually benign and can be treated with surgical removal alone, thus sparing patients from unnecessary, aggressive treatments.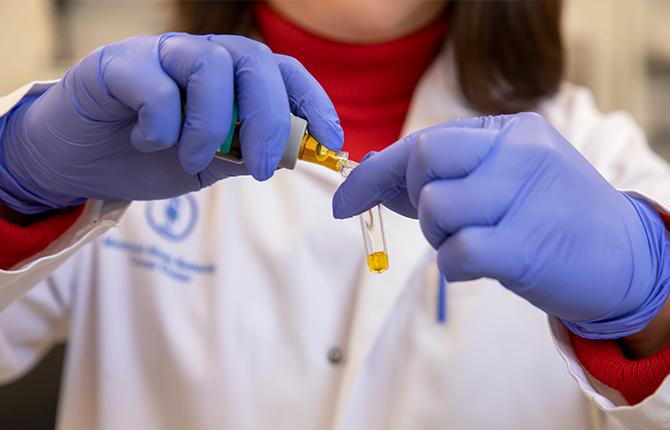 Leading the Field in Immunotherapy
As pioneers in immunotherapy, MSK doctors and researchers have made countless discoveries that continue to change the way cancer is treated. MSK investigators uncovered a connection that holds true across all cancers: The more DNA mutations a person's tumor has (known as the tumor mutational burden), the more likely the cancer is to respond to the immunotherapy drugs known as checkpoint inhibitors. They also reported on a possible way to quantify how efficient the immune system is at detecting cancer.
Named in honor of Cycle for Survival's founder, the Jennifer Goodman Linn Laboratory of New Drug Development in Sarcoma and Rare Cancers at MSK is a powerful symbol of the movement's commitment to attack every form of sarcoma. Cycle for Survival support has empowered MSK's Sarcoma Medical Oncology Service to drive research forward with unprecedented speed.
---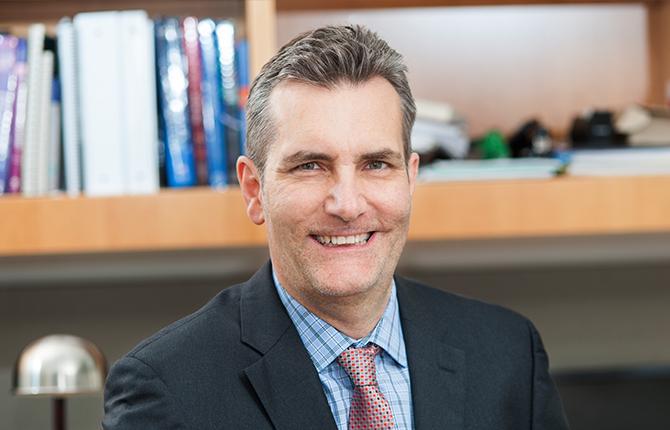 Translating Brain Cancer Research Breakthroughs Directly to Treatments
MSK's Neuro-Oncology Research Translation in Humans Program aims to accelerate brain cancer research and the next generation of treatments for both adult and pediatric brain tumors. Cycle for Survival's support plays a central role in the program's ability to bring emerging concepts and scientific discoveries from the laboratory to the people who need them. Dr. Ingo Mellinghoff is leading a series of projects — from studying potential biomarkers that could predict tumor recurrence earlier than ever before to matching tumor DNA found in a patient's cerebrospinal fluid using a tumor's genetic profile — with each one delivering insights into how to better determine treatment decisions in the future.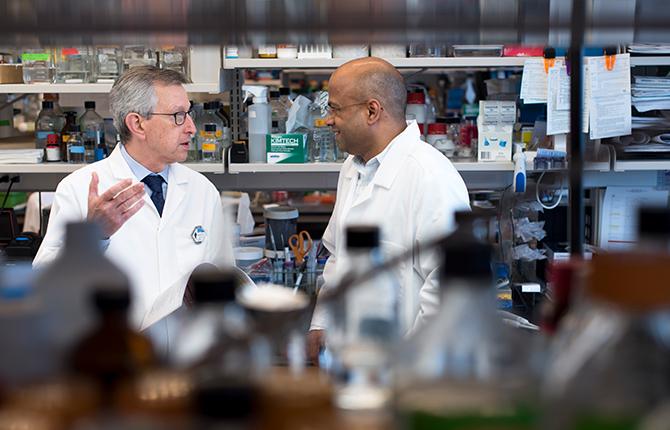 Advancing Science to Help People With Cancer Worldwide
The Sloan Kettering Institute laboratories are the crucial experimental research arm of MSK. Directed by Dr. Joan Massagué, SKI spans nine research programs, with a staff of more than 100 laboratory investigators, 400 fellows, and 300 graduate students who work together toward SKI's collective mission: devising better ways to combat cancer. Cycle for Survival's longtime support for SKI has propelled innovation, advanced sophisticated technologies, and bolstered infrastructure in profound ways.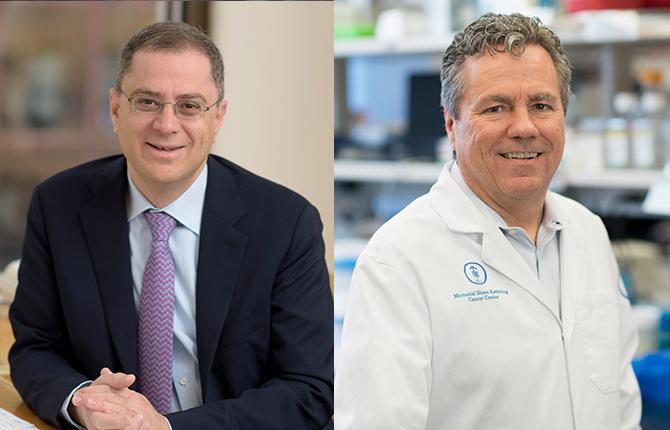 Shedding Light on Treatments for Rare, Aggressive Bile Duct Cancer
Cholangiocarcinoma is a rare but aggressive cancer that begins in the bile ducts. Using MSK-created genomic technologies, Dr. Scott Lowe and Dr. Maeve Lowery are identifying new drug targets for this disease to advance promising clinical trials to stop cancer growth via the genetic mutations found in a patient's tumor. In addition, Dr. Ghassan Abou-Alfa is leading research into the use of targeted therapies or immunotherapies, based on patients' genetic profiles, that will help overcome resistance to classic treatments like chemotherapy in bile duct, gallbladder, and liver cancers.
The landmark 2018 FDA approval of larotrectinib opened the door for an innovative new type of clinical trial: basket trials. These studies test treatments that target cancer-causing genetic mutations regardless of where in the body the cancer originated. This breakthrough has been crucial to advancing progress in rare cancer treatment.
---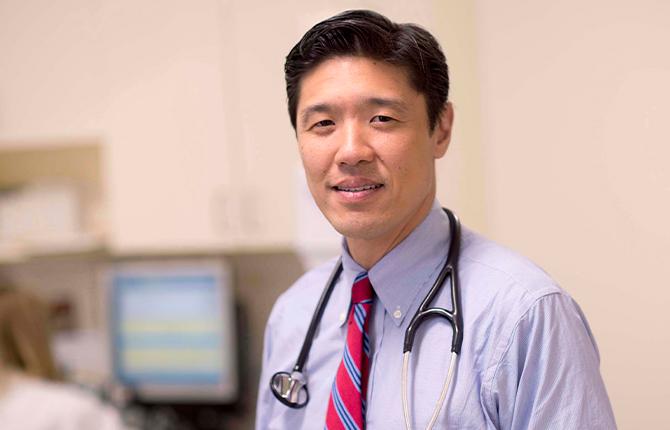 Discovering Treatment Options for Cancers That Previously Had None
Cycle for Survival funding brings hope to people with cancers so uncommon that treatments may not yet exist, such as adenoid cystic carcinoma (ACC), an extremely rare and aggressive cancer of the salivary glands that often spreads to other parts of the body. With support from Cycle for Survival, Dr. Alan Ho led clinical trials for two drugs designed to interfere with tumor growth in people with ACC, resulting in new treatment options for people who previously had none.
With every dollar, Cycle for Survival makes research possible.
Every single dollar raised through Cycle for Survival goes to rare cancer research, clinical trials, and leading edge technologies at Memorial Sloan Kettering (MSK).
Support for research is all-encompassing and touches every stage of the scientific process. It drives everything from running and maintaining state-of-the-art labs, to sequencing tumors in search of cancer-causing genetic mutations, to creating laboratory models that scientists study to understand how cancer cells become resistant to treatment, bringing in and engaging the brightest, most talented teams, and so much more.
MSK runs more than 800 clinical trials—one of the largest clinical trial programs in the world. 120+ research laboratories are focused on better understanding every type of cancer. Cycle for Survival is essential to launching and sustaining these efforts. The funding empowers MSK doctors and scientists to pursue bold, new ideas that wouldn't otherwise get off the ground. In many cases, this seed funding supports the critical first steps to establish the proof of concept needed to secure additional dollars from other sources.
The Cycle for Survival community is creating opportunities for discovery that are already changing the lives of everyone impacted by a rare cancer.