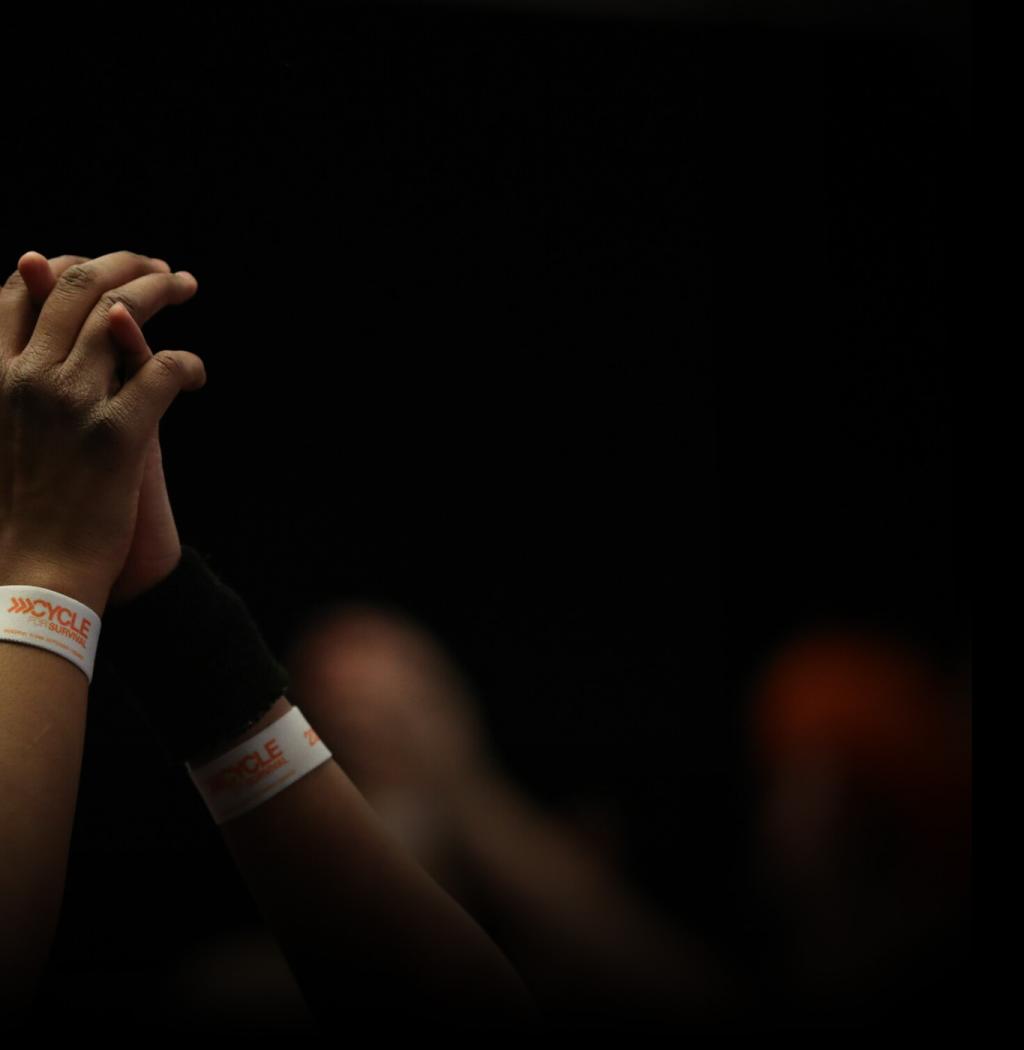 2020 Allocations

---
Cycle for Survival fights back against rare cancers with 100% of every dollar raised. Funding Memorial Sloan Kettering's clinical trials, laboratory research, and technology development leads to new drugs and more effective treatments.
This Is Your Impact
Even though we weren't able to have our final weekend of events, thanks to you, Cycle for Survival raised $40 million for rare cancer research in 2020 — bringing us to more than $[msk_total_short_formatted] since 2007.
Within six months of the close of fundraising, 100% of donations are allocated to support a wide-reaching research enterprise that empowers scientists and doctors to make lifesaving discoveries. Their common theme: to advance trailblazing innovations that will help patients everywhere.
37,500
participants registered across the country
250,000
donations helped raise $40 million
Surpassed a quarter of a billion dollars
2020 Research Programs
MSK is on the front line in the battle against rare cancers. Cycle for Survival is proud to support the advancement of comprehensive initiatives at MSK, spanning many critical areas of research.
---
Brain Cancer
$4,000,000
The Neuro-Oncology Research Translation in Humans (NORTH) Program aims to accelerate brain cancer research and beget the next generation of treatments for both adult and pediatric brain tumors. Cycle for Survival support plays a central role in the program's ability to bring emerging concepts and scientific discoveries from the laboratory to the patients who need them.
Working closely with MSK's Brain Tumor Center, the NORTH Program is pursuing leading-edge research initiatives designed to expand our understanding of brain cancer and develop new therapies for primary and metastatic brain tumors. Because progress in brain tumor-related drug development has been slow, efforts to speed up the process are crucial, and Cycle for Survival is proud to provide key funding to support brain tumor drug discovery. Dr. Ingo Mellinghoff is leading a series of projects — from studying possible biomarkers that could predict tumor recurrence earlier than ever before to matching tumor DNA found in a patient's cerebrospinal fluid using a tumor's genetic profile — with each one delivering insights into how to better determine care in the future.

The recruitment of renowned neuro-oncology physicians and researchers across the Department of Neurology is also integral to MSK's brain cancer research progress. Cycle for Survival is proud to support neuro-oncology recruitment efforts.
Dr. Mellinghoff is Chair of the Department of Neurology, Chief of the Brain Tumor Service, and Evnin Family Chair in Neuro-Oncology at MSK.
---
The Center for Experimental Immuno-Oncology
$2,000,000
The Center for Experimental Immuno-Oncology (EIO) was formed in 2020 to unite the research community at MSK and SKI around identifying and understanding immune pathways, with the goal of empowering new immunotherapy approaches. The EIO Center operates under the emerging understanding that tumors are formed by co-evolving groups of interactive cancer cells and immune cells. Dr. Michael Glickman brings his years of experience in immunology to lead the center's many initiatives that will strengthen MSK's leading role in the field.
To catalyze collaboration among investigators, the center plans to foster an intellectual community around immuno-oncology and create resources such as a bank of tumor and blood-derived cell samples. Investigators will test their emerging therapies on these human tumor samples, expediting their potential availability. With Cycle for Survival support, the EIO Center will continue to build on existing research and expand the breadth of MSK's efforts in immuno-oncology.
Dr. Glickman is Director of the EIO Center, Member of the Immunology Program at SKI, Attending Physician in the Infectious Disease Service, and Alfred P. Sloan Chair at MSK.
---
The Center for Hematologic Malignancies
$2,000,000
Building on the seminal discoveries made in blood cancer research over the past decade, Cycle for Survival is supporting investigations at the Center for Hematologic Malignancies (CHM), where MSK's renowned laboratory scientists are working with clinical investigators to make promising therapeutic options a reality for people with blood cancer.
Drawing from various areas of expertise, the CHM is an MSK-wide collaboration that brings therapies to patients faster than ever before, making unparalleled progress in leukemia, lymphoma, myeloma, and stem cell transplantation. The center, under Dr. Omar Abdel-Wahab, is conducting laboratory research and clinical trials aimed at improving outcomes for patients with blood cancer. At the heart of this research are studies to better understand the genomic drivers that cause blood cancer and state-of-the-art clinical trials that explore targeted and immune-based treatments. Cycle for Survival is providing the necessary funding for this work, which will inform new approaches for people around the world with blood cancer.
Dr. Abdel-Wahab is Director of the CHM and Associate Attending in the Leukemia Service at MSK.
---
Computational Oncology
$2,000,000
When diagnosed with cancer, people often ask, "What caused my disease?" and "How can we beat it?" Cycle for Survival is fueling MSK's Computational Oncology program, which was founded to address these very questions. Using the institution's unique abundance of data to uncover cancer's origin and vulnerabilities, researchers are gaining insights that will be instrumental in guiding medical decisions that could change the lives of people battling rare cancers.
Dr. Sohrab Shah is leading an initiative to harness MSK's vast clinical and molecular data resources to predict how cancers will respond to different therapies. These valuable data sets have untapped research and clinical value that could hold the key to many unsolved questions. Cycle for Survival is supporting MSK's research to develop machine learning and AI-driven systems capable of synthesizing patient information locked away in separate diagnostic silos into unified predictive tools. This approach — drawing on insights from radiology, pathology, genomics, and other areas — has great potential to improve patient care, both by identifying what's behind treatment failures for specific cancers and by improving our understanding of therapeutic responses.
Dr. Shah is Chief of Computational Oncology in the Department of Epidemiology and Biostatistics and Nicholls-Biondi Chair at MSK.
---
The David M. Rubenstein Center for Pancreatic Cancer Research
$1,000,000
Pancreatic cancer is projected to become the nation's second leading cause of cancer death within 10 years. This aggressive disease rarely causes symptoms at first — making it a challenge to detect in its early stages — and is often caught only after it has metastasized and is inoperable. Cycle for Survival is fighting back by funding the expansion of genomic analysis to pinpoint the drivers and reveal the vulnerabilities of this devastating disease.
The mission of the David M. Rubenstein Center for Pancreatic Cancer Research is to pursue research focused on early detection methods, prevention, immunotherapy strategies, and genetic sequencing of this complex disease. Dr. Christine Iacobuzio-Donahue heads up a multidisciplinary team of scientists and physicians who work to translate the discoveries made in the laboratory into more targeted treatments for patients. Cycle for Survival is playing a key role in this ambitious initiative by helping launch TOPCOAT (Tracking of Pancreatic Cancer Progression and Resistance), which aims to guide decision-making by studying patients over the course of their care. The center continues to pioneer patient-specific cancer models for personalized medicine, as well as study DNA and RNA changes in pancreatic cancer cells that cause resistance to chemotherapy.
Dr. Iacobuzio-Donahue is Director of the David M. Rubenstein Center for Pancreatic Cancer Research and David M. Rubenstein Chair for Pancreatic Cancer Research at MSK.
---
Human Oncology and Pathogenesis Program
$5,000,000
The Human Oncology and Pathogenesis Program (HOPP) is MSK's hallmark translational research program: a collaborative hub that bridges discoveries made in the lab to clinical research, leading to new and improved treatments for cancer. Cycle for Survival funding has been vital to the success of this multidisciplinary initiative — much to the benefit of people with rare cancers.
By bringing together a brilliant collective of MSK physicians and scientists who have one foot in the laboratory and the other in the clinic, HOPP serves as a unique and rapid incubator for cancer-fighting strategies. Led by Dr. Charles Sawyers, the program focuses on developing novel cancer therapies, often for people with malignancies that lack effective treatments or standards of care. Cycle for Survival has been a proud, long-standing partner of this renowned program, inciting paradigm-changing research that has reshaped how rare cancers are understood and treated. HOPP researchers are among the foremost experts in oncology, and their findings impact the lives of people with cancer worldwide.
Dr. Sawyers is Chair of the Human Oncology and Pathogenesis Program and Marie-Josée Kravis and Henry R. Kravis Chair in Human Oncology and Pathogenesis at MSK.
---
The Marie-Josée and Henry R. Kravis Center for Molecular Oncology
$4,000,000
Cycle for Survival is a major supporter of the innovative work conducted at the Marie-Josée and Henry R. Kravis Center for Molecular Oncology. The genomic discoveries uncovered through this revolutionary program provide answers — and fresh hope — to countless people with rare cancers.
Today, doctors target cancer cells more precisely than ever before, and work is underway to continuously improve this approach. MSK-IMPACT™ is a genomic sequencing tool developed at MSK that analyzes tumors for DNA mutations in 505 genes known to play a role in cancer. It was the first such test to receive FDA authorization and can guide treatment decisions by identifying the genetic causes of a person's cancer. For patients battling rare diseases, this information can point to previously unconsidered mutation-targeted drugs and immunotherapies that result in dramatic tumor regressions or even wipe out the disease. Among the leaders of this endeavor are Dr. David Solit and Dr. Michael Berger. Cycle for Survival's investment in this dynamic effort has been critical to its success and momentum: MSK has surpassed 58,000 tumors sequenced using MSK-IMPACT since 2014.
Dr. Solit is Director of the Marie-Josée and Henry R. Kravis Center for Medical Oncology and Geoffrey Beene Chair at MSK.

Dr. Berger is Associate Director of the Marie-Josée and Henry R. Kravis Center for Molecular Oncology at MSK.
---
MSK Kids
$4,000,000
Cycle for Survival is proud to fuel studies led by MSK Kids, the largest pediatric cancer program in the country and home to a specialized precision oncology program singularly focused on childhood cancers.
All of these research endeavors exemplify the progress and momentum underway at MSK for targeting rare diseases.
---
Organoids
$1,250,000
In a revolutionary way to study cancer, researchers across MSK are growing organoids. These miniature, 3-D versions of a patient's tumor are created in a lab to test a drug's effectiveness and help predict the patient's response to treatment. Although organoids are about the size of poppy seeds, they mimic the complex genetic characteristics and functions of organs, making them ideal for testing.
By observing how cancer behaves in organoids, researchers can devise novel strategies to target potential vulnerabilities and better understand how a person's tumor may respond to different approaches. Cycle for Survival support will fund a joint endeavor, led by Dr. Charles Sawyers and Dr. Scott Lowe, to explore the genomic alterations that can lead to the creation of tumors. This approach to precision medicine can accelerate the discovery of more effective treatments for people facing a variety of cancers.
Dr. Sawyers is Chair of the Human Oncology and Pathogenesis Program and Marie-Josée Kravis and Henry R. Kravis Chair in Human Oncology and Pathogenesis at MSK.

Dr. Lowe is Chair of the Cancer Biology and Genetics Program at SKI and Chair of the Geoffrey Beene Cancer Research Center at MSK.
---
Precision Pathology Biobanking Center
$1,500,000
Biobanking is an innovative, science-driven process that delivers on the promise of precision medicine: to make informed decisions based on the molecular analysis of a patient's disease. For people with rare cancers, access to specimens that can be used to better understand the molecular causes of the disease is particularly important. Researchers at the Precision Pathology Biobanking Center (PPBC) are working to collect and evaluate every patient's tumor to provide more insight.
MSK established the PPBC to collect, analyze, and catalog patient samples, a process designed to build insight and develop more tailored treatments. Dr. Michael Roehrl and the PPBC team are constructing the premier archive of human tissue and blood samples, with the ultimate goal of mapping out and tracking how cancer-causing molecular changes influence disease progression. Taking the next leap beyond genomics, the PPBC is developing new technologies, including a leading-edge approach to proteomics, the global study of the proteins that make up the molecular machinery of human cells. This allows researchers to identify changes across multiple cancer types — revealing how primary tumors grow and metastasize. Cycle for Survival funding is making it possible for researchers to design and implement clinical studies that use this data.
Dr. Roehrl is Director of the Precision Pathology Biobanking Center and Attending Physician in the Department of Pathology at MSK.
---
Sarcoma
$1,250,000
The Jennifer Goodman Linn Laboratory of New Drug Development in Sarcoma and Rare Cancers at MSK — named in honor of Cycle for Survival's founder — is a powerful symbol of the movement to beat rare cancers. Cycle for Survival support has enabled MSK's Sarcoma Medical Oncology Service to drive research forward with unprecedented speed.
The service, led by Dr. William Tap, works tirelessly to improve outcomes for patients. Cycle for Survival has given MSK's physician-scientists the resources to build one of the world's largest and most productive programs dedicated to sarcoma, rapidly growing an arsenal of research and therapies to combat the 100-plus types of the disease. This includes running more than 31 clinical trials at a time to test novel strategies against these malignancies. Scientists are also studying ways to manipulate how drugs work and predict if a therapy will be effective for a patient before it's even prescribed. Cycle for Survival's backing has cemented MSK's reputation as a leader in sarcoma research.
Dr. Tap is Chief of the Sarcoma Medical Oncology Service at MSK.
58,000+
Since it launched in 2014, MSK-IMPACT™ has been used to sequence more than 58,000 tumors.
Larotrectinib
Cycle for Survival supported research and clinical trials that led to the FDA's initial approval of the first drug to treat tumors based on a genetic mutation as opposed to location in the body.
Only 4-5%
All pediatric cancers are rare cancers, but only 4-5% of the National Cancer Institute's budget is dedicated to researching pediatric cancers. Cycle for Survival helps fill this funding gap.
400+
MSK treats more than 400 subtypes of cancer each year, including some of the rarest forms of the disease.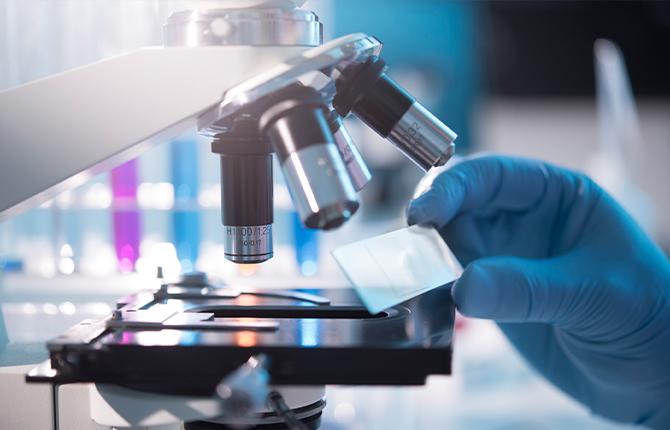 Directed Support
Each project that Cycle for Survival funds represents a bold step toward new and better ways to fight rare cancers. Behind every breakthrough are teams of determined, focused scientists who started with an idea to help people beat cancer. Every year, Cycle for Survival recognizes the potential of a wide range of research projects and topics — any one of which could profoundly change the lives of patients and their loved ones.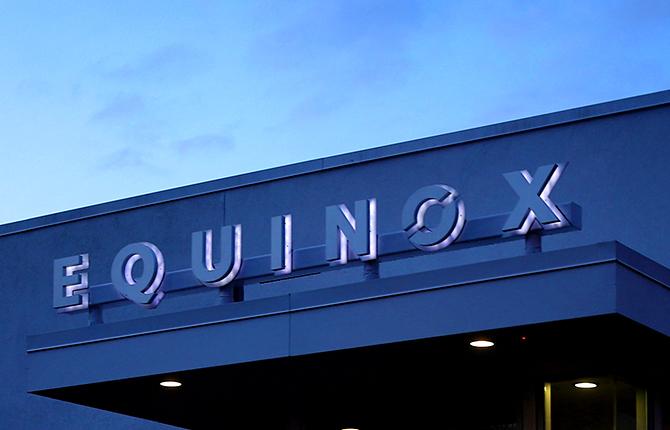 Equinox Innovation Initiative (Grants Program)
The Equinox Innovation Initiative — named in honor of Cycle for Survival's founding partner — fuels game-changing research that embodies the spirit of Equinox. These coveted grants and projects are awarded to MSK physicians and scientists annually through a highly competitive process and enable them to pursue cutting-edge research with speed and agility.

In addition to the grants, translational research programs focused on cell biology and genetics, brain tumors, and immunotherapy will be funded to support leading experts at MSK, including Dr. Robert Benezra, Dr. Michael Glickman, Dr. Kristian Helin, Dr. Alexandra Joyner, Dr. Scott Lowe, Dr. Luis Parada, and Dr. David Scheinberg.
The December Challenge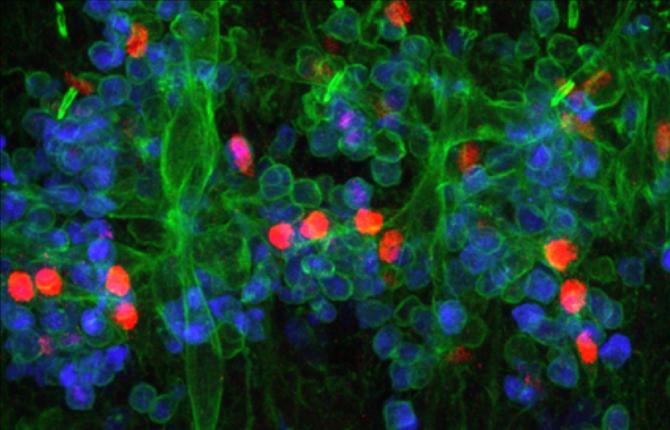 Light Sheet Fluorescence Microscopy
Cycle for Survival's December Challenge is an annual fundraising push to acquire technology that will advance research. In December 2019, Cycle for Survival participants helped raise over $2.5 million, allotting $1 million to the purchase of two light sheet fluorescence microscopes.
These advanced microscope systems can capture high-resolution images of biological processes at the single-cell level. By understanding how cells mobilize to build organs, researchers can glean insights into why some cells become cancerous and lead to organ destruction. These instruments are particularly useful for imaging across scales — from subcellular to single cells to tissue-level processes — allowing researchers to study cellular dynamics and cellular motion, processes that enable cells to metastasize. The microscope is gentle enough to observe delicate samples without causing them damage and fast enough to explore how active biological processes unfold in real time. This revolutionary imaging method will allow Dr. Kat Hadjantonakis and her colleagues in SKI's Developmental Biology Program to visualize the biological blueprint of cancer and translate those findings into better treatments for people with cancer.

Cycle for Survival participants who took part in the December Challenge were given the opportunity to earn having their name displayed in the lab where light sheet fluorescence microscopy is powering new discoveries.
Dr. Hadjantonakis is Chair of the Developmental Biology Program at SKI and Alfred P. Sloan Chair at MSK.
Share Your Impact
Use the images below to let your friends and family know about the rare cancer research you're supporting this year through Cycle for Survival. Share a post on social media or send your donors an email to thank them for their support.