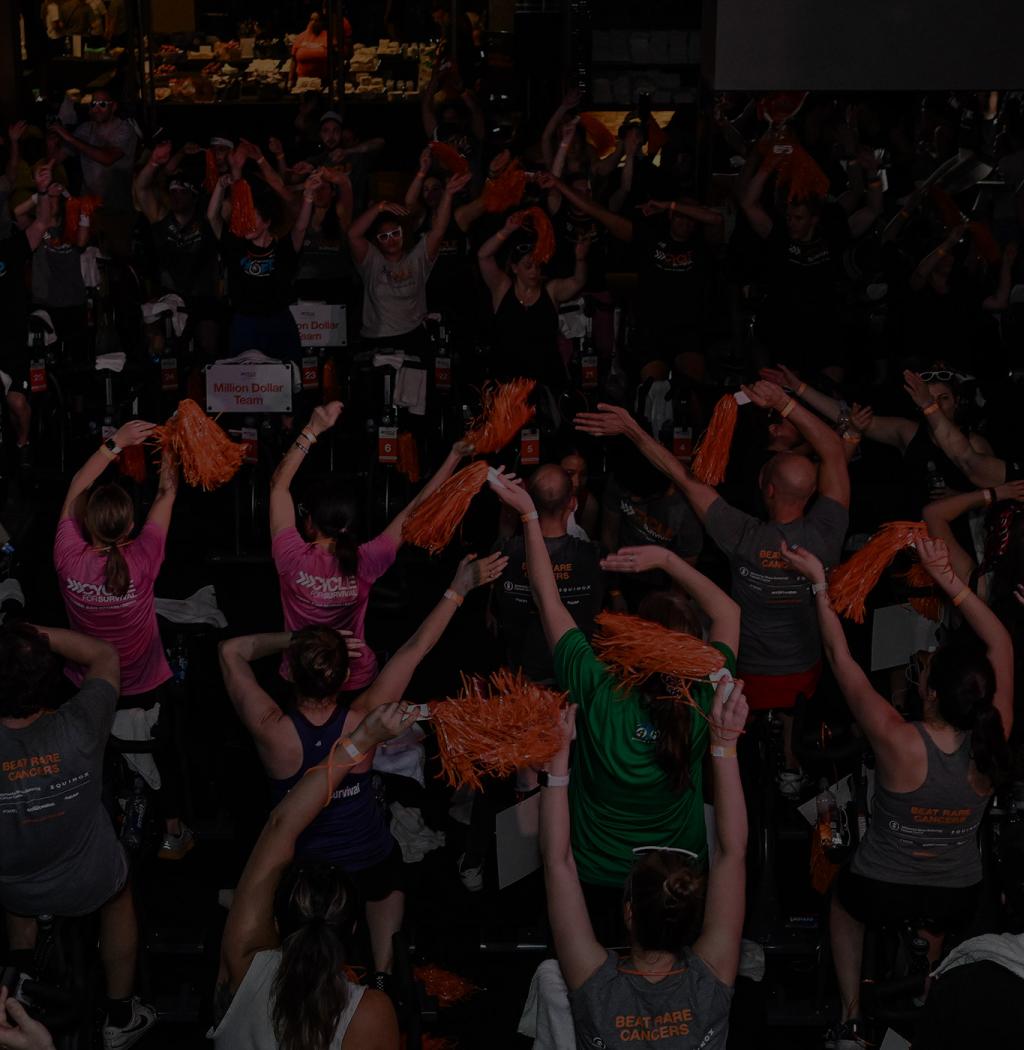 How Cycle for Survival Works

---
Cycle for Survival is an exciting and impactful way to make a difference. Scroll down to learn more about how our signature team stationary-cycling events work, and how your participation fuels lifesaving rare cancer research at Memorial Sloan Kettering Cancer Center (MSK).
Get Involved

Start a Team
Book your bike (or bikes), then invite family members, friends, or colleagues to join you. Each bike can have between 4 and 8 riders.

Join a Team
If you're joining an existing team, you'll need the team name and password to register. You can get this information from the team captain.

Go Extreme
You'll ride all four hours of the event on your own and commit to raising at least $4,000.
Step 2: Raise Money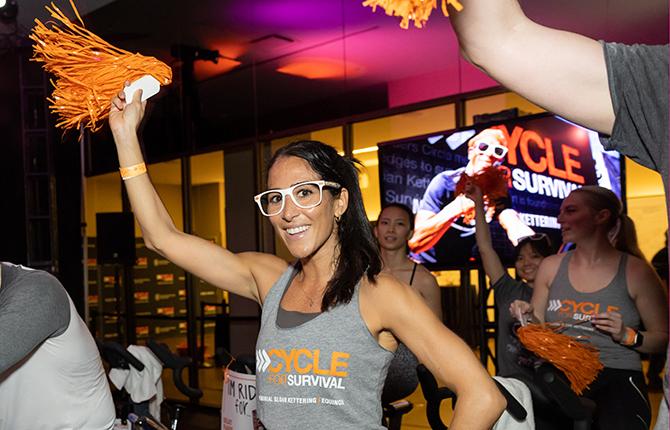 100% of Every Dollar You Raise Funds Rare Cancer Research
Once you've signed up for an event, it's time to start fundraising! Aim high with your goal and reach out to people in your network to ask them to donate to your ride. As a registered participant, you have access to exclusive tools to help you raise more. Log in to your Participant Center and visit our Resources page to learn more, and follow Cycle for Survival on social media to stay connected with the community and learn about upcoming matches and challenges to boost your fundraising. Thanks to our Official Performance Apparel Sponsor, Vuori, you can earn exclusive Cycle for Survival x Vuori gear by reaching fundraising milestones!
Step 3: Ride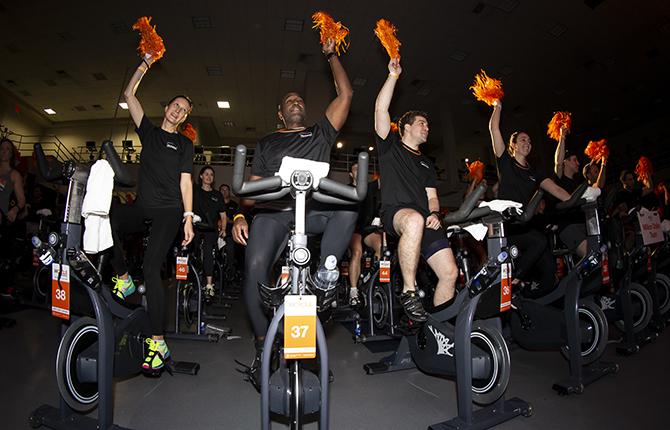 Pedal Hard or Hardly Pedal
During each signature event, there are four 50-minute cycling sessions led by Equinox instructors. You and your teammates ride relay style, and you can pedal hard or hardly pedal — no previous cycling experience needed! At the event you'll also hear inspiring stories from participants and research updates from MSK doctors. Plus, everyone gets a Cycle for Survival T-shirt, snacks, and water from our Official Hydration Sponsor, smartwater®. If you are unable to ride in-person, we hope you'll join our virtual event or check out our Fundraise Your Way Program.
Step 4: Research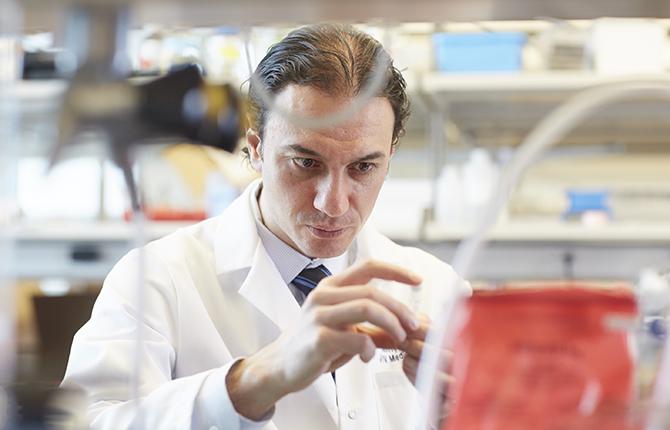 Progress Is Possible
Every dollar you raise goes directly to rare cancer research and clinical trials at MSK within six months of the close of fundraising. As a world leader in cancer research, care, and education, MSK makes a far-reaching impact. Your hard work will fund innovative research and clinical trials that benefit people around the globe. Since 2007, Cycle for Survival has raised more than $340 million. Read about the progress we've made possible.